Welcome Home!
The philosophy at The Meadows Center is to make you feel at home and work with you to get you back home as quick as possible.
Our comprehensive range of rehab services and nursing care is tailored to each patient's individual needs. Everyone is treated as family because at The Meadows Center, everyone is family.
We're proud to be a 5-Star Facility!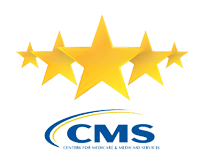 Specialized Services
Our full array of specialized services makes us the ideal choice for patients as they transition from hospital care to self-care.
Contact us today to schedule a tour or call us with any questions you have. We're here to help - it's the nature of what we do.
Schedule a tour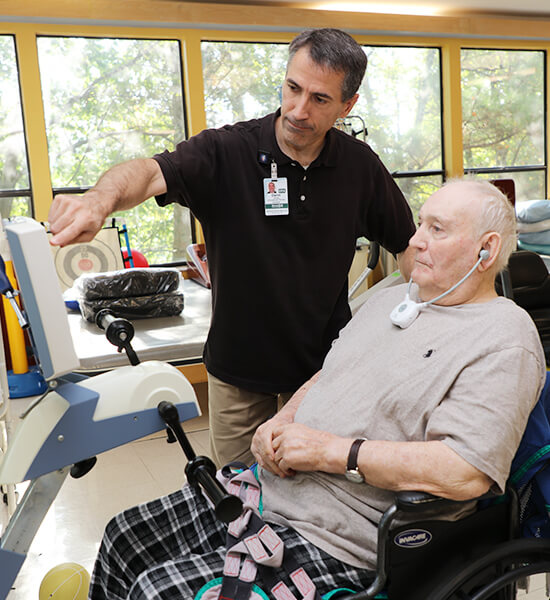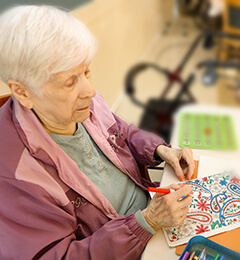 "This community is top notch. Their team goes above and beyond for residents and staff members. I have to say after watching the love and compassion that this community has, I would not have to think twice about placing my loved on at The Meadows Center. God Bless all residents and staff members at this community. You all do a fabulous job and should be very proud of your community!"
"My parents have been in and out of multiple nursing facilities in Assisted Living, Memory Units and Skilled Nursing. The staff at this facility are the kindest! It's a small facility and all the staff knew who my father was. They went out of their way to provide the foods he liked. He even gained weight during his stay!"
"My mother was in The Meadows Center for a year and a half. The staff was always helpful and very caring. The director of nursing was always available to answer any questions or make any med changes if necessary. The last year of her life was really good and she was able to celebrate her 90th birthday. Thank you!"
"My dad is currently in The Meadows Center with dementia. The entire staff made us feel comfortable from the initial consultation. The nurses were ALWAYS responsive and considerate. We are VERY pleased with the experience the past 3 months."
"I have had a loved one in The Meadows Center for 3 years. I feel that my loved one got exceptional care, from the Administrator right down to the CNAs . They were attentive and made sure all his needs were met. My loved one was always smiling, happy, and clean . I will always be grateful to The Meadows Center!"
"I chose The Meadows Center over a year ago for my husband. I am so happy with my choice. The entire staff treated him like family and I can't say enough about the care he received. I definitely give 5 stars and recommend this facility to my friends and family."
"My mom stayed at The Meadows Center for four years. Throughout her stay, the entire staff went out of their way to ensure that all her needs were being met. I attended regular meetings with the staff to address concerns and they were usually resolved right away. I always felt that my mom was safe and that I could pop in any time and not find her being neglected. They also checked in on me and pointed me in the right direction when difficult decisions had to be made. I recommend The Meadows Center without any hesitation!"
"I can sincerely say that I have never worked with a better team of professional people. You will not find a more caring bunch of folks ready to go above and beyond the call of duty.  It is the best home away from home. I would not change anything about it."